Merseyside is fighting the climate crisis with innovative ways to be sustainable this Global Recycling Day.
The companies who are fighting climate change in Merseyside say there are plenty of ways to recycle and avoid waste.
Make compost with Compost Works
Compost Works is a Liverpool social enterprise which aims to make food waste composting more accessible. They want to divert food waste from landfill by getting people to use a compost.
The team have set up community composts for local residents to use for free to turn waste into healthy soil. Nearly 50% of household waste comes from food, and composting can significantly reduce that number.
Compost Works said: "Behaviours must change for the sake of our own health, not to mention our planet.
"It is everyone's responsibility to start paying attention and making changes, throwing away less, buying less, repairing and sharing."
They plan to expand their project by building several new community composts and are actively looking for residents to take part.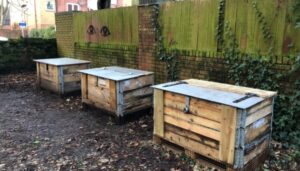 Buy sustainable, vintage clothing from the Liverpool Kilo fair
Liverpool regularly hosts this sustainable vintage fair where you pay per kilo for second hand clothing, reducing your fashion carbon footprint. The Kilo events aim to be as eco-friendly as possible, using compostable bags to package the pre-loved items.
They said: "Consumer attitudes towards fashion have changed massively in the last few decades.
"We're now at a point where 'throwaway' fashion is rife due to low cost online retailers and low quality products. 
"It's this approach to fashion that needs to change, and we wanna be a part of it."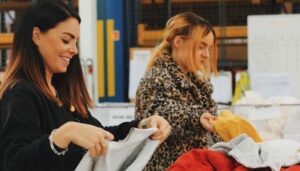 Enjoy left-over food with the 'Too Good To Go' app 
Too Good To Go is an app you can download to your phone to purchase discounted food that is going to waste in your area.
They launched in the UK in 2016 and now work with over 100 local businesses around Merseyside to fight food waste. Globally, one third of all food produced is wasted, with only one third of us recognising the connection between food waste and climate change. However, 8%-10% of global greenhouse gas emissions are caused by food waste.
Too Good To Go said: "No business likes to see perfectly good food go to waste.
"We've seen a great appetite for fighting food waste amongst Merseyside businesses.
"By making sure that food is not being thrown away unnecessarily, we'll create a huge impact."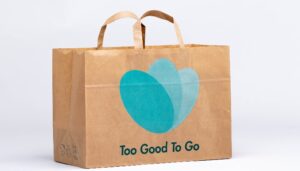 Recycle old belongings on 'Free to you Liverpool' 
This Facebook group has nearly 25,000 members who regularly post unused or unwanted items for free.
Placing your old furniture and unwanted items online could make a huge difference to your local community whilst helping reduce waste.
Admin for the group, Rachael Wilkinson from Netherton, says she set up the group in 2018 to help people in need. Rachael, 32, said: "One person's trash is someone else's treasure and our members are so thankful with the donations they receive."
The group has seen great acts of kindness, including one child receiving a PlayStation for free after theirs broke.
However, Rachael said she did once have to decline the donation of a load of old socks.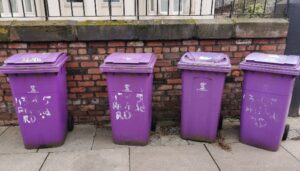 Sign your organisation up to the new sustainability network, 'Shift'
'Shift' is the new sustainability network for cultural organisations launching in Liverpool later this month by Metal Culture. They hope to bring organisations together to help drive down carbon footprint and promote carbon reduction and offsetting. They say the scientific consensus is that we have less than ten years to reduce our carbon footprint by 50% to prevent extreme warming and mass extinctions.
Liverpool's company director, Shaun Curtis, said: "It's essential for us all to explore the links between what we do and its role within the climate emergency.
"Personally I think the real potential with artists is to move people emotionally.
"To help them understand things about themselves and the world around them.
"When that's applied to things like the climate emergency, that's a really valuable part of wider society's response to challenges like that."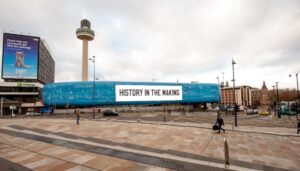 Choose independent and green with the 'Mersey Green Map'
Transition Liverpool have been operating in Liverpool for more than ten years and one of their current projects is the Mersey Green Map. The map is a free-to-use resource which maps all of the green, independent and local businesses in the Liverpool City Region.
Transition Liverpool said: "Climate crisis disproportionately impacts the most needy in our society.
"In a region where so many children are living below the poverty line, we desperately need to start building stronger communities and local economies. 
"You don't need to fix the world by the end of the week, but if you start to make small changes that will lead to bigger things."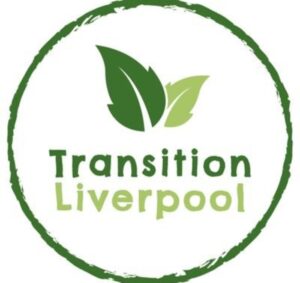 Make your own eco-friendly food with 'Incredible Edible Knowsley'
Incredible Edible Knowsley grows food in the community to reduce food poverty and isolation. Their work also helps to educate the community, improving their health and wellbeing whilst helping the environment. They work with schools and other organisations, donating seedlings to get people growing from home.
They said: "Teaching people how to grow food at home helps people become more sustainable.
"Give a man a fish, he eats for a day, teach a man to fish and he eats for life.
"These services have improved peoples' mental health, aided them in reducing their shopping bills and made them feel part of a community."