Liverpool's World Book Day celebrations are set to go ahead despite the current National lockdown restrictions.
Liverpool Learning Partnership's 'Drop Everything and Read' project starts at 10am on Thursday for World Book Day 2021.
The project encourages young people across Liverpool to take 15 minutes to read something they enjoy.
Jenny Holder, Reading Coordinator at Liverpool Learning Partnership, said this year's project is especially important.
She said: "I think just by taking time to read a book that they enjoy, it's time out of the pressures of everyday life. 
"Especially at the moment, I think that's what we all need."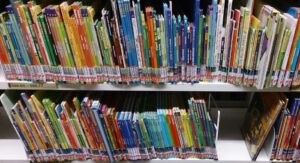 The project is run in conjunction with National charity 'Read for Good', who provide books and storytellers for children's hospitals.
Alongside fundraising, children and young people across the city are urged to spend time reading something for pleasure.
World Book Day is a an international charity event held on the first Thursday in March.
Each year, the charity distributes over 15 million £1 book tokens to children and young people.
The tokens, which this year are available online, can be used to claim one of 12 exclusive new books.
The books can be found in major supermarkets and bookshop chains until March 28.
Jenny describes the huge impact that reading books can have on children and young people.
She said: "Reading is incredibly important for young people.
"It's a really powerful form of escapism, allowing us to get some relaxation from the pressures of our everyday lives. 
"It also increases our emotional intelligence, we gain more knowledge of ourselves and we're able to have a stronger sense of our own self identity.
"It's also really important in terms of developing our social skills and our ability to express ourselves."
Students of all ages are due to return to school on March 8, after eight weeks of home-schooling for some.
Jenny said: "Reading also has a real impact upon academic achievement, not just in English, but right across the curriculum."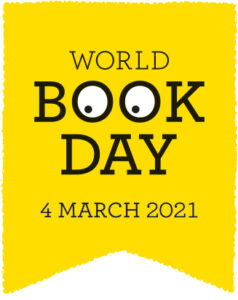 Traditionally, school children celebrate World Book Day at school with activities and fancy dress.
However, this year, celebrations will continue at home and online for most school children.
World Book Day said: "Reading for pleasure is the single biggest indicator of a child's future success – more than their family circumstances, their parents' educational background or their income.
"We want to see more children, particularly those from disadvantaged backgrounds, with a life-long habit of reading for pleasure and the improved life chances this brings them."
The charity is also inviting families to share pictures of themselves reading together using #WorldBookDay on March 4.