Liverpool City Council are urging the public to keep following guidelines with a five point plan.
The city wants to get Covid-19 levels as low as possible before Boris Johnson announces a roadmap out of lockdown.
His announcement is set to come in the week commencing February 22.
This comes as the infection rates slowed in the last week across Liverpool with it thought that 40-59 year old men are contracting the virus most.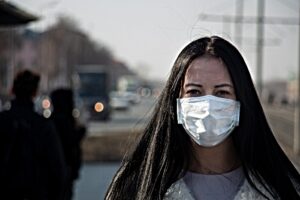 Cabinet member for Public Health, Councillor Paul Brant said: "We really do appreciate how tough this is, but the fastest and easiest way out of this, is to slow transmission of the virus as much as we possibly can."
Now public health officials are asking the people of Liverpool to follow these five steps to lower the rates.
1: Stay at home as much as possible – if you go out please keep at least two metres away from others at all times and wear a face covering in shops, on public transport and around other people
2: If you have Covid-19 or flu-like symptoms, book a test online at https://www.gov.uk/get-coronavirus-test.
3: If you have to leave the house for work or education, get yourself tested every 5-7 days at a symptom-free test centre or through your employer
4: Take the Covid-19 vaccine if you are offered it to protect yourself, your loved ones and the rest of the city
5: If you need help because you are struggling, or because you have to self-isolate, visit www.liverpool.gov.uk/coronavirus – help is available
Director of Public Health, Matthew Ashton said: "January was absolutely horrendous in terms of infection rates and the pressure on the NHS and social care system, and I am hopeful that we have now passed the worst of it.
"If we give it a huge push over the next four weeks we will be in a much stronger position when the government decides to start to ease lockdown restrictions and that will give us more of the freedoms that we all crave."