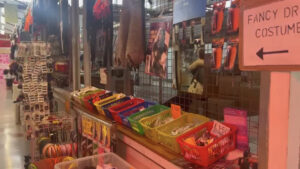 Birkenhead Market was first established in 1835 on the grounds of what is now the Town Hall.
It currently stands behind the Pyramids Shopping Centre – but plans are being made to move into an initial temporary site of the former Argos store.
Traders are awaiting a brand new market to be open by 2025 as a long-term location, with an expected cost of £28m, which is hoped will bring more customers for the vendors.
There have not been many recent updates following the review of plans in September at the Wirral Council, and decisions on the project are still being made.
This has left many market traders unhappy with the lack of communication on the project.
They feel they have little certainty about what will be happening with the stalls – and are starting to feel overlooked by the council.
Butcher Tommy Roberts, committee member for the boroughs traders' association, said: "Obviously there is stuff in the pipeline but they need to communicate with us more.
"If people were told what their intentions were, they would probably hold out."
Around £24,000 has been spent on the refurbishment of the Argos store on Princes Pavement to keep the flow of the trade in the borough, with space for 64 10×10 metre stalls in the building.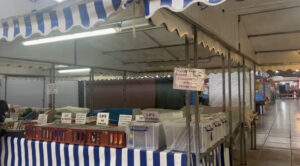 A Wirral Council spokesperson said: "The future of Birkenhead Market is of paramount importance to Wirral Council.
"The Market will be a vital part in the regeneration plans for the town centre and it is critical the Market is delivered in the right way."
After the responses from the traders, a meeting was planned to be made as an effort to be more inclusive and encourage the business holders to rebuild relationships with the Council.
Featured image (c) Sadie Gilbert and Lois Adeshile