Workers at a Wirral manufacturer have voted unanimously in favour of formal strike action.
Unite members at the Wabtec Birkenhead site passed the motion for strike action following allegations of 'fire and rehire' strategies against the company.
Faiveley Transport runs the site as part of the Wabtec brand. The company manufactures equipment for the railway industry.
According to Unite the Union, 72% of workers were in attendance for the vote. The union claims as many as 130 workers face dismissal at the site in June and so may be rehired on poorer terms.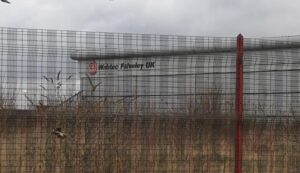 Unite general secretary Sharon Graham said: "We will not let these plans at the profitable Wabtec site stand and our members have Unite's full support for any steps they take to defend their jobs".
Wabtec UK have denied that there are any plans to engage in 'fire and rehire' at the site.
Merseynewslive contacted Wabtec for comment but the company has not yet responded.
Birkenhead MP Mick Whitley has long been active in the union movement as a former Northwest Regional Secretary for Unite. Mr Whitley has described the plans as despicable.
Unite regional officer Steve Gerrard was in attendance for the vote.
He said: "There is a real depth of anger at the management's behaviour, given all the hard work that our members did during the pandemic."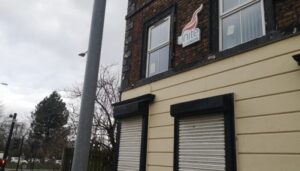 Unite spokespeople have told Merseynewslive that any further statements on the results of yesterday's vote depend entirely on what their local members decide.
Fire and Rehire
'Fire and rehire' strategies often weaken workers positions and so have long been a source of national controversy. The government and the opposition have both denounced the practise.
Merseyside MPs including Kim Johnson have been particularly vocal in pushing for the practise to be outlawed.
She said in Parliament: "Fire and rehire policies are spreading through workplaces like a virus. The government has called the practice unacceptable, and bully boy tactics.
"But they have refused to take action."
My reminder to @BorisJohnson that he does in fact know about the @BritishGas fire and rehire scandal. Now I hope he answers my very simple question. 350 @BritishGas workers are waiting. @GMB_union pic.twitter.com/ww3UMI14kN

— Kim Johnson MP (@KimJohnsonMP) April 22, 2021