Mandatory facemasks make a return to the UK today as Covid measures are tightened following the emergence of the new Omicron variant.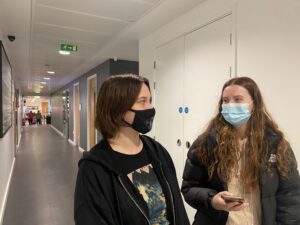 In shops and public transport, masks are mandatory unless people are exempt.
In response to concerns over the new variant, schools and colleges are being "strongly advised" to wear face coverings in communal areas. This includes staff, visitors and pupils in year 7 and above.
Suspected Omicron cases are required to self-isolate for 10 days, even if you are fully vaccinated.
Boris Johnson has changed the UK to the 'red list' for international travel.
People now entering the country from abroad will need to take a PCR test within 48 hours of arrival.
The government announced yesterday that booster jabs are now being offered to all adults, with children aged 12 to 15 being offered their second jab too.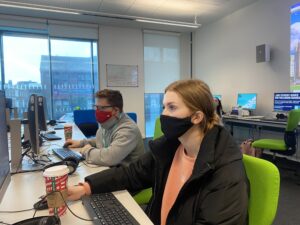 A massive booster rollout is set to rollout to all over-18s in the UK, to combat the spread of the Omicron Coronavirus.
Health Secretary Sajid Javid has said it is expected cases of the new variant will continue to rise in the upcoming days.
He is encouraging everyone to get their booster jabs and tweeted: " I want to thank everyone working to get jabs in arms."
The government is due to review the changes in three weeks' time.