The government has backed Merseyside's Safer Streets campaign  with a cash boost of more than half a million pounds.
It means Merseyside's  Police and Crime Commissioner, Emily Spurrell, can extend the  project, throughout the region, in response  to womens' concerns about their safety    particularly around the transport network.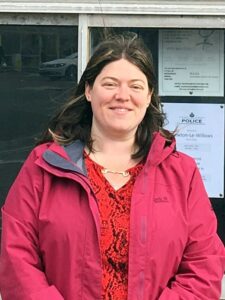 The campaign will ensure more police presence, specifically on the 699 bus which goes through the university campus.
The Safer Streets campaign is being expanded to increase efforts to tackle Violence against Women and Girls (VAWG).
The campaign was created following a survey run by Emily Spurrell, which showed 54% of women felt unsafe using public transport in Merseyside at night and nearly 42% had concerns about using it in the day.
A bid for £576,000 of Home Office funding by the PCC and Liverpool City Council has now been approved, with key aspects of the campaign being taken region-wide.
It will deliver action such as:
enhanced high visibility CCTV coverage along key bus routes used by young people to head into and out of the city centre at night,
educational training extended to over 130 primary schools across the region raising awareness of staying safe online, sexual harassment and misogyny
and a new adult education programme looking to challenge misogynistic language and attitudes using a creative resource and digital activity which is anticipated to reach up to 53,000 employees across the region.
Watch MNL's video report here:
Featured image credit: megabus13601 via Wikimedia Commons