The Possibility of Colour, a new play that focuses on the issues surrounding mental health conditions, comes to Ormskirk on November 29.
Written by award-winning writer and actor Pete Carruthers, the production is about an alternative reality where an organisation called Vigil controls the world using artificial intelligence. Vigil has created a device known as "The Implant" that supposedly cures all mental health conditions.
Carruthers wrote the play over 14 years, taking examples from his own experience, when his eldest son was diagnosed with Aspergers Syndrome as a child.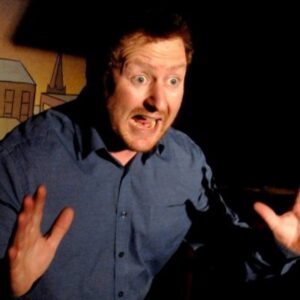 He said: "When he was diagnosed, I was unsure of the messaging he was getting. He was told that he was now disabled and that he had to act a certain way or he would be picked on.
"I didn't like it or understand it because I thought he was brilliant! That's where the seed of the play started I suppose, it was that question of 'What is normal and what isn't?'."
The first showing will be at The New Adelphi Theatre at Salford University on November 17 and will then move on to UCLan in Preston and then finish at The Arts Centre at Edge Hill University in Ormskirk on November 19. There will also be an online viewing of the recorded performance on December 1 and 2.
The writer said: "We chose venues that are linked to universities that have a school of nursing attached for the student nurses to come and watch the play.
"One of the aspects of the project is that over 1000 student nurses will be coming to watch the play as part of their education. The hope is that once they've watched the performance and engaged emotionally with it, they'll be able to reflect and empathise with some difficult experiences and it may be more useful than just reading a textbook."
This isn't the first time that Carruther's work has been used to educate health professionals. In 2011 he wrote a short film called Fallout, that centres around an army veteran and the effects of PTSD. This has been used across the world to train medical professionals working with military veterans.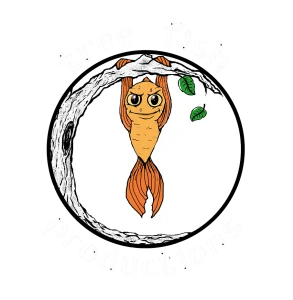 He said: "Through that film I've been able to engage with the health service and go to conferences and seminars and present the film and it was always the conversations afterwards that was the most enlightening.
"It made me realise that film and theatre is a great conversation starter and and perhaps the conversation afterwards is just as important as the play of film itself."
Each performance of The Possibility of Colour will include a Q&A session afterwards with real experts in the mental health field and Carruther's own son will be on the panel.
He said: "There's a couple of parts in the play that are directly from my son that he was excited to share with me. During the Q&A he'll be able to talk about his own experience and add some of his own detail to things that were covered."
The idea of the Q&A is to open up the audience to be able to asks questions to real experts and be able to reflect on their own experiences and understanding of mental health conditions.
The writer hopes to take the play on a national tour with potential of this happening towards the end of 2023 or beginning of 2024.
Click here to buy tickets to the play.
Featured image © photo by Tree Fish Productions