SUV owners near Allerton Road awoke on Tuesday to find their tyres deflated by climate activists.
The 'Tyre Extinguishers' struck SUV tyres across the country this week, including a number of vehicles in Liverpool.
SUVs are highly-polluting vehicles and so the group aim to make the use of such vehicles impossible in urban areas through direct action.
This action has angered many inconvenienced car owners across the country.
A spokesperson for the group said: "We want to live in towns and cities with clean air and safe streets. Politely asking and protesting for these things has failed. It's time for action.
"We're taking this action because governments and politicians have failed to protect us from these huge vehicles."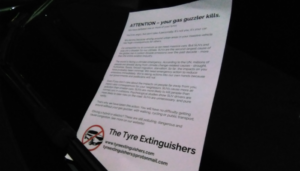 According to New Scientist magazine, the growth in the SUV market has entirely cancelled out the positive effects of electric vehicles. City dwellers purchased 74% of all SUVs.
Merseyside SUV owner Louis Clearkin said: "[My SUV] is secondhand and it represents very good value, people whinge about them but they've got very good engines.
"It's comfortable and I can get all my stuff in it. What do you expect me to do?
Deflating the tyres of someone else's vehicle is not specifically designated a crime under law but could lead to prosecution where it blurs with other offences. However, members of the group seem unlikely to face prosecution.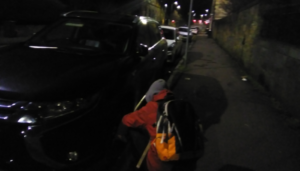 Many have responded with fury and violent threats towards the group online. Threats to "pistol whip" and "extinguish" protesters, even to "rip out their organs" can be found on Twitter.
The group tell members to avoid large vehicles clearly intended for disabled people or tradespeople.
The protest echoes the recent controversy around 'Insulate Britain' last year.