The very first celebration of Liverpool's architecture begins this week with the Liverpool Architecture Festival dedicating eleven days to the buildings of the city.
The festival runs from October 4-15 with a variety of events on offer from walking tours, to seminars, guest appearances and much more.
Liverpool Festival of Architecture begins tomorrow. We're contributing in a few ways including an exhibition on the railings of Abercromby Square, showing work by last years BA3, MArch and MA students. Enjoy!https://t.co/BnqitoQaxE

Thank you Molly and Wei for your help🌟🌟 pic.twitter.com/cXDh68TSnr

— LivUniArchitecture (@LivUniArch) October 3, 2021
Greats of the architect world such as Liverpudlian Herbert Rowse will be celebrated and examined.
Rowse, considered the man who 'shaped the city', designed the world famous India Buildings and Philharmonic Dining Rooms.
Likewise, more modernist architects like Ellis Williams will be explored for their works like the Yoko Ono Building, which is used by the University of Liverpool.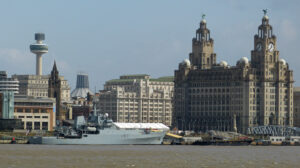 The festival proceedings began on Monday evening at the launch party where newly-elected Royal Institute British Architects president Simon Allford welcomed guests.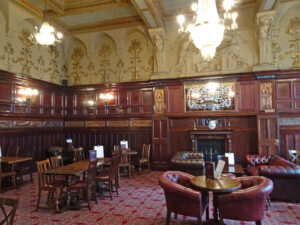 Elsewhere, architects will have the chance to enjoy a pint and a slice of pizza at the Drafts + Draughts party on Wednesday evening when teams will be taking on a few challenges.
The Open Studios event will allow fans or aspiring architects to peer behind the curtain of how professionals operate and learn a few things close-up.
The closing party will be hosted at the Architecture Social on the October 15. Competition winners will be announced and the curtain will come down on what promises to be a wonderful ten days celebrating Liverpool's architecture, past and present.
All details can be found on the Liverpool Architecture Festival website at https://www.laf-uk.com/