Art seems to be around every street corner in Merseyside. Whether an iron man or lambanana, art has continued to be accessible in every part of the region. As lockdown restrictions start to ease, Merseynewslive takes a look at some of the region's most exciting (and free) places to visit.
Liverpool Biennial
Since 1998, Liverpool has been home to Europe's largest contemporary art festival. Liverpool Biennial has presented 380 artworks from 530 national and international artists across the city.
Seven outdoor installations have been on display outdoors in the city since March 20.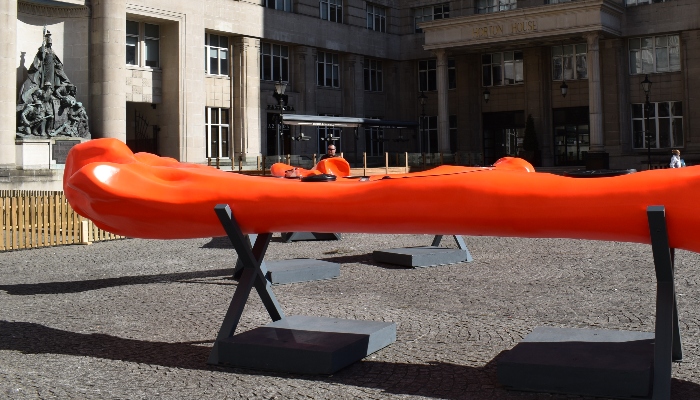 'Osteoclast' by Teresa Solar features at this year's Biennial Festival. The collection of red bones can be visited at Exchange Flags.
Interim director of Biennial festival, Samantha Lackey, said: "Over the past 20 years, one thing that Biennial has done really well is to bring amazing works of art and places them in the city so everyone can experience them.
"If something is free, then you can just pop along and see what you think of it."
Last week, it was announced that the second instalment of its eleventh edition will go ahead as planned. From May 19, indoor installations will open in locations across the city centre including, the Lewis' building, Lush and Cotton Exchange.
Samantha added: "Art is a bit like a football match. You can still have a great time, even if you don't know the offside rule.
"It's the same with art, you don't have to know everything about it to enjoy experiencing or engaging with it. You can just go when it's free, that removes those barriers around it."
Free art galleries
Liverpool is home to the national gallery of the North, Walker Art Gallery. The history of the gallery dates as far back as 1819, when the Liverpool Royal Institution received 37 paintings from William Roscoe's collection. Ever since, the gallery has housed the work of artists past and present.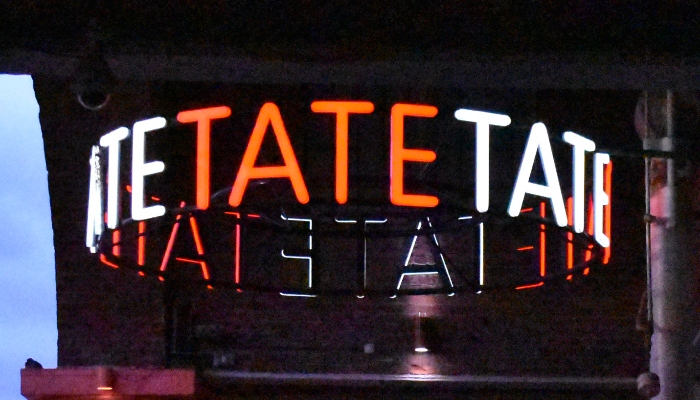 In May 1988, the 'Tate of the North' opened its doors to the public in a disused warehouse on the Albert Dock. Tate Liverpool has held exhibitions from a wide range of the world's most influential contemporary artists – with the likes of Andy Warhol, Francis Bacon and Tracey Emin's work taking residency in the past ten years.
Liverpool is also home to Bluecoat, Open Eye Gallery and FACT which has showcased the work of local and international artists. Each of the galleries has free entry for visitors.
Art galleries can reopen in Merseyside on May 17.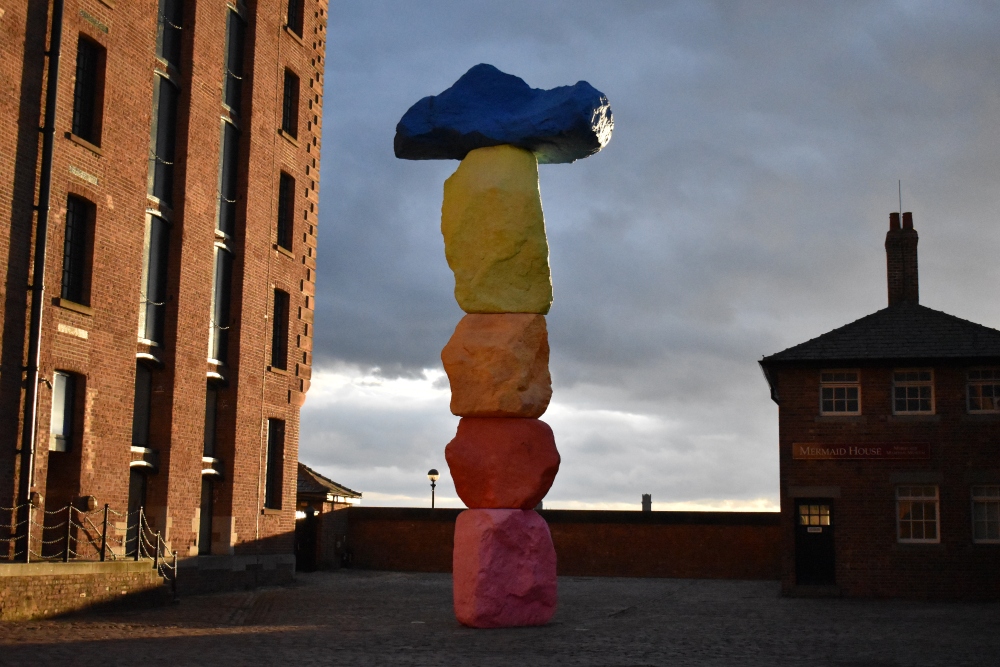 Street art
Back in 2004, a mural of a rat popped up on the side of the former Whitehouse pub in Liverpool city centre. But just like many of Banksy's murals, the rat is currently plane hopping from auction room to auction room after being taken down in 2011. The rat was last located at the start of April 2021, in an auction room in the Netherlands.
Although the city no longer owns a 'Banksy,' its offerings of street art did not cease to exist. Street artists and mural creators have continued to rejuvenate both sides of the Mersey, with a variety of different artworks scattered across the region.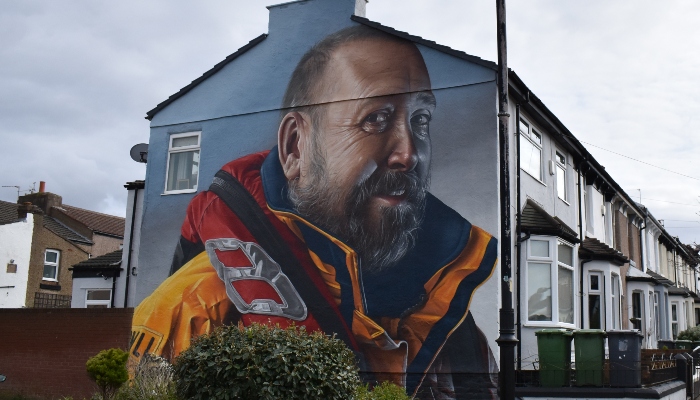 Regeneration specialists, Rockpoint Leisure, created New Brighton Street Art Tour in 2018. Visitors can download a free map and scan interactive points to learn more about each artist. There are 25 artworks in total, created by national and international street artists. The company is aiming to become the largest outdoor art gallery.
A selfie in front of 'the Liverpool Wings' by street artist, Paul Curtis, has become a staple for tourists. So much so, Camilla Parker-Bowles gave it a go on her visit to the Baltic area in February 2019. Paul has created murals across the Liverpool city region that celebrate  Wade Smith to Only Fools and Horses.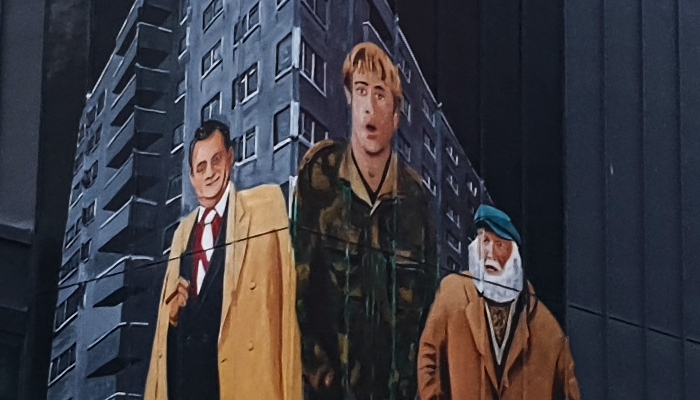 Paul Curtis said: "We're lucky in Liverpool because we have a lot of buildings that work well for paintings.
"We have good architecture with a lot of variation. They work as a skyline or the buildings themselves and there is still a lot of choice."