A popular cafe in Greenbank Park has had to withdraw a planning application to extend the cafe.
The Watering Can's application was initially shared on social media with people encouraging residents to submit their objections to it.
Residents were concerned about the impact the extension would have on the current green spaces in the park, particularly the Marie Curie gardens.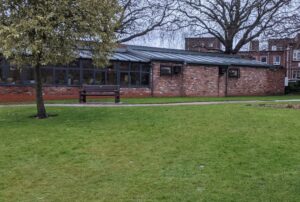 The Watering Can posted a statement on their Facebook page, stating that misinformation was being spread on regarding their plans.
The owners, Phil and Keith, said in their statement: "We are passionate operators of The Watering Can, we care about our amazing team, and we are proud to call Greenbank Park our home."
Dan Fieldsend, Green Party candidate for councillor for Greenbank ward, was opposed to the application when it was sent to the council but disagreed with the way some residents responded.
He said: "If members of the public have been verbally abusing staff then that is just outright wrong, and you have to call that out as being so"
"What we need is more communication on both sides. When it becomes one side against the other it's just not healthy.
When we look at the state of politics, not just in Liverpool but globally, it's really factional, so I'd like to see more communication moving forwards."