A Which? report has found that the cost of some everyday groceries have more than doubled in one year.
A tracker of inflation on more than 25,000 food and drink items at eight major supermarkets reveals that prices have soared for everyday groceries over the past year, making it hard for many to afford basic essentials now.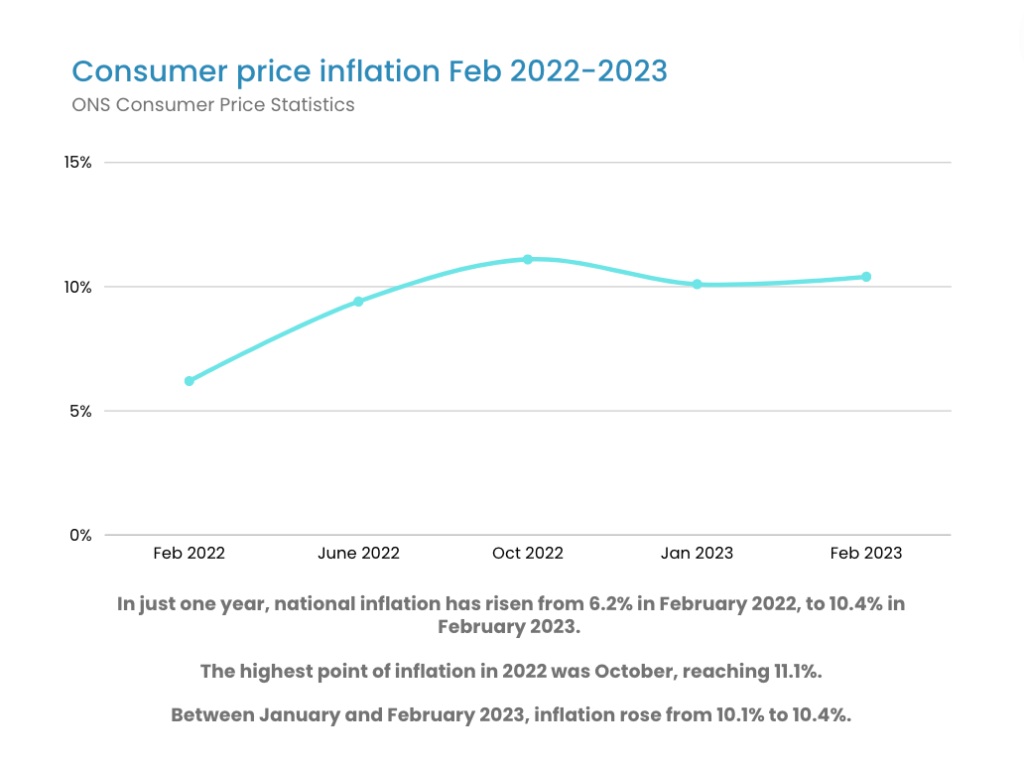 Kantar Worldpanel reported that in the four weeks leading up to March 19 2023, groceries inflation increased to 17.5%
They also reported that households are now potentially facing a worrying £837 rise in the yearly cost of their food shop.
Whilst many people would turn to store own-brand items to cut costs, the prices of these are also continually rising.
These rising food prices, along with recent shortages of fresh produce across the country has made food shopping difficult for many.
The rise in food bank usage
Recent data from St Helen's food bank found that Merseyside food banks report a 96% increase in demand year-on-year.
Leading Merseyside food poverty charity Feeding Liverpool say that they estimate around 32% of the population of Liverpool are experiencing food insecurity and an unprecedented number of people are now presenting with a food crisis in the city.
Food insecurity is when the ability to access or acquire nutritional and safe foods is limited or uncertain.
A food crisis is where someone has been unable to eat for over two days, due to a lack of ability to access or acquire food.
Last month, Quorn donated over 1.5 tonnes of food to Liverpool food banks as part of their fundraising partnership with Liverpool Football Club and the Fans Supporting Food banks initiative.
During the Merseyside Derby between Liverpool and Everton in February, fans took food to donation stations at Anfield, which Quorn then doubled the amount of donations received.
Speaking to Liverpool Football Club, Liverpool legend Jamie Carragher said: "Sadly, Liverpool is the third-most deprived local authority in the UK. Despite the fierce rivalry that exists between our two biggest football clubs, the fans have shown time and again that they can come together to support those most in need, and that's what's special about the people of Liverpool.
It's not just footballers helping the cause, we just help give it a louder voice. The real heroes are the volunteers who give up their time to run the foodbanks, and the ordinary working people of Liverpool who donate food to support those in their community who are in more need than them."
As uncertainty continues to grow, people in Liverpool shared their concerns to Merseynewslive about the rising cost of food.
It is possible to donate to or receive help from a number of Merseyside food banks. See the interactive map below to find your closest food bank.