The historic Florrie in Liverpool 8 is to host a ground-breaking charity event to raise funds for those in need in Liverpool.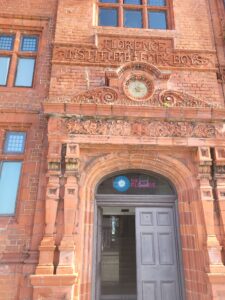 The Food Aid music festival has come about as Liverpool's Independent Community Food Spaces are beyond capacity and in urgent need of funds and food donations to cope with increasing demand.
Even people who work are struggling now
Ian Broadhurst, media and marketing officer for The Florrie, said: "Community food spaces are different to food banks in that they don't need a letter or referral from a GP – anybody can use them.
"Working people are struggling now and these community food spaces are open to them."
Liverpool resident, Marie Fitzpatrick uses the community food spaces on a regular basis and is stressed that she might not have access to them without something like Food Aid.
She said: "I am a single mother on minimum wage and I am struggling at the moment. I'm not eligible for a food bank so these community spaces have been a life-saver."
The festival is the first of its kind
Mr Broadhurst said that things have become so bad with the cost of living crisis that the people who would usually donate to these spaces are also struggling and that is why they are running short, which has caused the need for this event.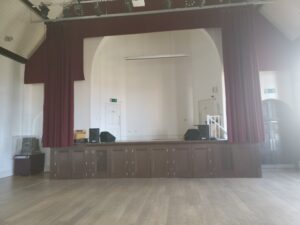 He said: "It is the first of its kind but one we hope to not have to do again – it is the event that shouldn't be happening!"
Ms Fitzpatrick is grateful for the event, she said: "The fact that those who usually donate are struggling now is absolutely terrifying.
"We are lucky that we have good people who will create such and event to prevent many of us from starving."
The festival will take place on April 1 across many areas of The Florrie and will feature several local and national tribute artists.
Artists such as Crowded Scouse, Arctic Roll, Stereosonics and many others will be appearing across four stages across the venue.
Local and national tribute bands are set to appear
Mark Barry, lead singer of Crowded Scouse spoke to Merseynewslive about the rise in food inequalities across the country, particularly in Merseyside.
He said: "It's a disgrace, there were warning signs for years and nobody took any notice."
When it came to appearing at Food Aid, Mr Barry said that they approached the organisers themselves as they felt there couldn't be an event of this kind without them.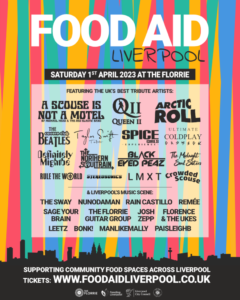 He said: "We said to them 'If you're going to have tribute bands, you really need Crowded Scouse'. We don't do funny accents or wear wigs.
"If you're doing a Queen tribute then you need someone who looks like Freddie, but we don't need that, we just sing the songs.
"We're doing a 45-minute set on The Courtyard stage at 16:45 and if you come along you will be guaranteed a good singalong."
Despite the disappointment that such an event is needed in the first place, organisers say there will be more events if needed.
Help is available for the people of Liverpool
Mr Broadhurst said: "As long as people help, we will be here to help them."
Ms Fitzpatrick is grateful for this support, she said: "If I can't access these things then I can't bear to think what might happen.
"I already know parents who forego food so their children can eat, but how can you look after your children if you become sick from lack of food.
"Food isn't an extravagance, it is a necessity!"
Information on how to purchase tickets can be found here: http://foodaidliverpool.co.uk/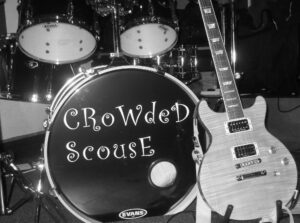 To follow Crowded Scouse on Facebook click here: https://www.facebook.com/crowdedscouse/?locale=en_GB