The Covid pandemic created the 'perfect storm' for health inequalities says a new Liverpool City Council report.
The 2021 Public Health Annual Report details Liverpool's journey through the pandemic.
Ward level data in the report shows that those in the most deprived wards had the most hospital admissions through 2021 when compared to the most affluent Wards in Liverpool.
Everton and Kirkdale, reportedly two of Liverpool's most deprived areas, had the highest number of hospitalisations throughout 2021. Mossley Hill had the least number of hospitalisations.
The report acknowledges that the pandemic exposed existing health inequalities but created an opportunity to "Build Back Fairer – [giving] a chance for the city to reduce health inequalities and improve health outcomes for those who need it most."
Councillor Frazer Lake, cabinet member for health and social care said: "The report shows excellent progress and will continue in the future.
"We're now focusing on the shift from response to recovery."
The launch of the report coincided with the finale of 'Visible Virals', a unique art project charting Liverpool's experiences of the pandemic. The installation ended with an interactive game projected on the Liverpool Museum.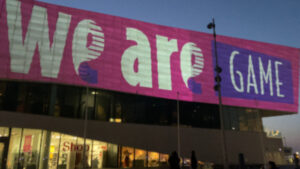 Public health in Liverpool to bounce back post-Covid in 2022