A Merseyside retailer has welcomed a new campaign to support local businesses this Christmas.
After the closure of many independent shops, businesses, restaurants and small businesses because of the coronavirus pandemic, #ThinkWhereyouShop has been encouraging people to shop locally online and help local businesses.
This doesn't mean completely changing the way you shop, but using alternative websites that are by local or independent shops when possible.
Christmas is a vital period in retail and sets businesses up for the year.
Wirral businesswoman Sarah Hayes is a confident independent boutique owner and got her own premises in 2017.
Sarah, 51, told Merseynewslive: "I have run my business since 2016, firstly starting in my friend's gift shop, and then I took the leap to get my own premises in 2017."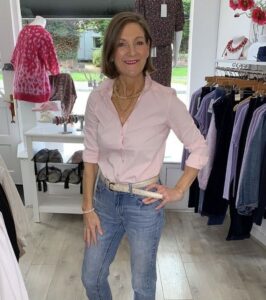 Together with her youngest daughter they set about making contacts with suppliers and opened the Sarah Hayes Boutique in May 2016.
In April 2017 they secured premises on Telegraph Road, Heswall, Wirral.
Between Sarah, her husband and her daughters they transformed the premises and opened on June 3, 2017.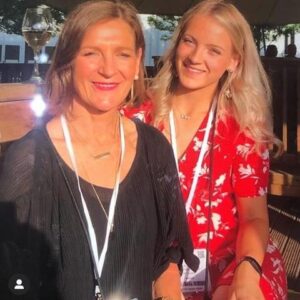 The Wirral mum has always been passionate about fashion and colour schemes.
Her boutique is an independent fashion shop based in Heswall. It offers fashion at affordable prices.
"It is really important to be supporting local businesses. I don't know all my customers names, but I always remember them by the stories they tell me," Sarah said.
"We are the heart of the community."
Of her plans, Sarah said: "My hope for the future is to keep my business moving forward and evolving it, catching a bigger audience while keeping all my regular customers happy too.
"I'd love to see a lot more independent shops opening in the town I live in."
2020 left us with a staggering decline on high street shops.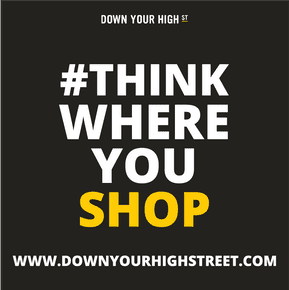 According to data from PwC an average of 48 shops closed every day.
17,532 shops closed, whilst 7,655 new shops opened. This left us with a net decline of 9,877 in shops.
Community businesses
Donna from 'Chloe James Lifestyle' talks about how important the high street is:
She explains how DownYourHighStreet.com gives her the opportunity to have an online presence as well as a presence on the high street.
Down Your High Street and In Your Area have come together to be working together to champion UK retail, and #Think Where You Shop campaign.
Both are community-focused businesses with a connection to both the UK high street, and people who love to support local.
Downyourhighstreet.co.uk is a shopping website where people can buy goods direct from Great British independent retailers like boutiques and independent shops, all in one place.
The UK government's small business minister Paul Scully backed the campaign.
People are being encouraged to #ThinkWhereYouShop in the next few weeks because Down Your High Street are offering 10% discounts across its site with an exclusive code.