Today marks Earth Day, a date of increasing importance as the climate emergency worsens.
The day focuses on actively repairing the world's ecosystems.
Like other major cities, groups and organisations in Liverpool are doing their best to protect the Earth.
Here are four environmental groups and what they do to protect Liverpool's environment, and what more they think can be done.
LJMU's Conservation Society
The LJMU Conservation Society is a group of like-minded individuals dedicated to conserving the Earth.
They do this through activities such as volunteering at local beach cleans, hedge laying events, or spreading the word through raising money and highlighting important talks.
Becky Hurd, Volunteer Coordinator, said: ''Collectively as a society we volunteer for local conservation charities and organisations, as well as attending climate protests to pressure government.
''Probably our most popular activity involves joining Friends of Crosby Beach for regular beach cleans, highlighting the problem of plastic pollution.''
The group have also worked on habitat maintenance.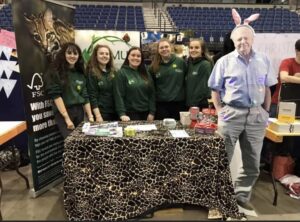 Becky said: ''This can be done in so many ways, from removing invasive flora species to manipulating trees to make natural fences.''
The society also attend and host guest speaker events where information is shared to help better understand how and why protecting the planet is so important.
They also have various ideas of how Liverpool can do more to protect the earth.
Imogen Borton-Dale, Treasurer, said: ''More bins could be placed around the city to prevent littering, some of these bins should be recycling bins to promote recycling rubbish.
''Also, some areas of grass around the city should be planted with bee and butterfly-friendly plants, with flowers to attract the insects and help with pollination of plants.
''The council should be supporting local shops that use locally grown and ethically-sourced food to decrease the amount of air miles produced transporting food grown in other countries.''
The Mersey Forest
The Mersey Forest is a growing network of woodlands and green spaces across Merseyside and Cheshire which has been creating woodlands in the area for over 25 years.
It was created by a partnership of seven local authorities:
Cheshire East
Cheshire West and Cheshire
Knowsley
Liverpool
Sefton
Warrington
Wirral
They also work with landowners, the Forestry Commission, Natural England, Environmental Agency and local communities.
The Mersey Forest benefits the environment in various ways; such as creating and managing a well-wooded landscape, green infrastructure planning, boosting biodiversity, and climate change adaptation.
The Merseyside Forest network believes that by working together and getting more from trees' they can 'make Merseyside and Cheshire one of the best places in the country to live'.
Through community and partnership working The Mersey Forest Partnership has planted more than nine million trees which is equivalent to five new trees for every person living within the forest area
To get involved with Mersey Forest and do your part you can visit here.
To find out more you can visit their website here.
Friends of Princes Park
Friends of Princes Park (FOPP) was formed in 2004 by local park users to work towards improving the park for all of its users and improve its environment.
FOPP is a free voluntary group which is open to all, whilst also being a small registered charity.
The group focuses on protecting the environment as well as making the Grade 2 listed park a better, more beautiful, and safer place for both people and wildlife.
For most of the time the FOPP have existed, they have managed the trees of the Park and have planted many different species which keep the park's history alive.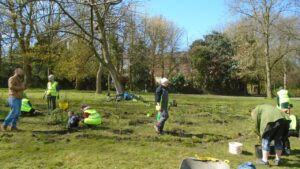 They have also established seven native woodland areas where they have planted more than 3,000 trees and enhanced wildlife through encouraging the nesting of birds such as blackbirds, song thrushes, robins, wrens, and dunnocks.
At least twelve new species have begun nesting in the park since the FOPP started their work.
Katy, Chair of FOPP, said: ''I hope that the new Mayor will really look at environmental issues and protecting and nurturing our green spaces; even those very small ones round and about town.
''Also enabling cyclists and pedestrians to feel safe, greening the buses.
''We can plant more trees, but they must be the right trees in the right places, for example we have worked over the last two years with the Mersey Forest to plant trees in Princes Park.''
For more information on how to volunteer for FOPP you can visit here.
Liverpool Friends of the Earth
Liverpool Friends of the Earth is part of a movement which aims to create a safer climate, flourishing nature, and healthy air, water, and food for now and future generations.
The group campaigns for change in the community and aims to make a difference to the environment locally, nationally, and globally.
Their campaigns vary from helping out at public stalls, lobbying decision-makers, organisation demonstrations, and taking part in practical actions like litter-picking or wildflower planting.
Liverpool Friends of the Earth state on their website that they 'push for change on causes that matter to you,' such as:
Protecting your local area and making it more climate friendly
Pushing for a green and fair recovery from the COVID-19 pandemic
Fighting for environmental and social justice globally
The group has regular group meetings on the third Wednesday of every month from 18:30-22:00.
You can request the joining details from [email protected]
To find out more about the group's activities you can visit here: