Liverpool's M&S Bank Arena will mark its reopening post lockdown with three new live shows.
X-treme Magic, Sleeping Beauty and Circus Spectacular will be the first live events to take to The Auditorium stage when lockdown restrictions are relaxed in May.
Producer James Shone said: "We are thrilled to announce these new shows for Summer 2021.
"Audiences have missed out on so many live experiences over the last 12 months, so it's a real privilege that we will be presenting some of the very first shows once lockdown
restrictions are eased."
The line-up will include: singer Gareth Gates, magicians Richard Cadell and Pete Firman, Peppa Pig's Emma Grace Arends, Britain's Got Talent's Elizabeth Best and comedy performer Bippo.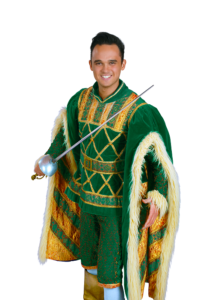 Mr Shone said: "The three spectacular shows promise fun, laughter and magic – something we all really need right now.
"We want to reassure theatregoers that social distancing and safety measures will be in place to ensure Covid-secure performances – audience, cast and crew safety is paramount," he added.
The shows will begin from May 22 with X-treme Magic.
The show will aim to light up the auditorium with fire, illusions and death-defying stunts in a production hosted by illusionist Richard Cadell.
Sleeping Beauty will run from the May 29 to June 5 and will star singer Gareth Gates as the handsome Prince who must come to Princess Beauty's rescue, by awakening her from a deep sleep with a kiss from her true love.
On June 12, Bippo's Circus Spectacular will give audiences a fun-filled unique circus variety show starring comedy performer Bippo The Clown.
Tickets are on sale now through The Auditorium website: www.mandsbankarena.com/