Campaigners supporting the arts in Merseyside say the government has not supported creative industries throughout Covid-19 and new plans to allow events to go ahead are inadequate.
This week, Boris Johnson announced his 'roadmap' out of lockdown, which includes four steps to reopening the economy.
The roadmap also included the key date for pilot events to begin which could be as early as April 12 and yesterday, organisers of Reading and Leeds Festival began selling tickets for their August events.
However, the March for the Arts collective, which has been working to support arts sector jobs in the Liverpool City Region throughout the pandemic, says government measures will not work unless insurance for events is in place.
Liz Barker, 25, one of the co-founders of 'March for the Arts' collective, which has received Arts Council funding, said: "Rishi Sunak is still delaying on insurance for outdoor events.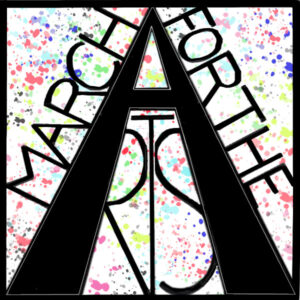 "They will only offer indemnity, but only if it could be evidenced that there is a significant or catastrophic loss of market.
"I don't know of any more catastrophic loss of market then there is existing right now."
Smaller, local companies cannot afford to run shows or events which may have to be cancelled.
Festival Republic, who organise Reading and Leeds festivals, have continued with plans without the promise of insurance.
On Twitter, they said: "RANDL21 is going to be BIGGER and BETTER than ever!"
However, others in creative industries may soon have to make tough decisions on whether to move forward with events.
Liz said: "I categorically believe there's been nowhere near enough support. 
"The UK arts sector, the creative industries, they are worth a quarter of the UK's economy."
The government's Department for Digital, Culture, Media & Sport published a report in February 2020, which stated that the arts industry brings £111 billion into the UK which is the equivalent of £306 million every single day.
Despite this, up to three million freelancers, including those within the arts, have received no financial support.
Feature photo credit: Caitlin Clough at March for The Arts