There have been multiple reports of burglaries and suspicious activity in the Mossley Hill area since the weekend.
Two cars, a spare car key, golf clubs and a handbag were stolen from a home early Tuesday morning.
The two stolen cars are a Lexus 300h, registration BV15 SLZ and a grey Nissan Juke, registration DL67 TJX.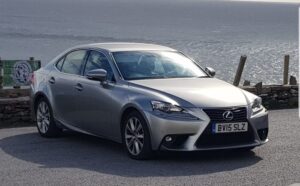 Fiachra Galvin, 30, woke to his dog barking at 3.30am on Tuesday and shortly after heard a car drive off outside his home on Alverstone Road.
He said: "In hindsight, we should have listened to the dog instead of trying to shut her up."
Mr Galvin noticed his internal hall door was ajar when he went downstairs at 6.30am.
He then realised his front door was open and both cars were gone.
His girlfriend, whose handbag was stolen, later received a notification to say her cards had been used.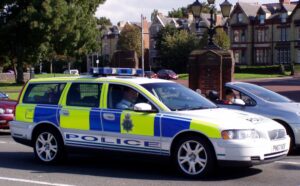 Further reports of burglaries in Mossley Hill came from Sarah McGrath, of Ribbledale Road.
Ms McGrath was also the victim of a burglary on Sunday evening whilst at home.
Ms McGrath, 56, heard a noise at around 9pm, but didn't discover evidence of an intruder until about 10.15pm.
After letting her dog out the back door, Ms McGrath noticed several items in the garden.
Her son checked the garden and found her laptop bag and his rucksack on the grass, though nothing was stolen.
She said: "We feel angry at the thought that someone could dare to come into our house in the evening when they could hear the TV.
"They must have known we'd be around."
Unfortunately, Ms McGrath's dog, Louie, slept through the whole thing.
Ms McGrath said: "He's a rubbish guard dog, but a lovely friend."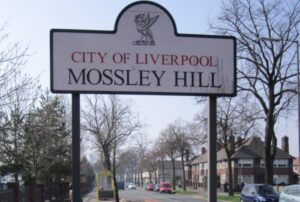 Julie Lomax, 56, of Edale Road, said neighbours warned her of a man trying doors on the street on Monday.
Ms Lomax said this occurred between 10pm and 10.30pm.
She said: "I have three youngsters at home, I'm glad they are 18 and over!"
Mr Galvin, who had two cars stolen, said he had spoken to others in the area about similar instances over the week.
He said of the burglaries in Mossley Hill: "It seems to be happening more and more often."
Merseyside Police declined to comment on whether these instances are being treated as connected.
Featured image by John Bradley