The city's Acting Mayor has launched a new round of funding for ideas that improve Liverpool's communities.
Councillor Wendy Simon said ideas which make Liverpool more vibrant and connected could receive up to £10,000 as part of Crowdfund Liverpool.
The latest round of funding is the third since the scheme launched in February 2020.
Councillor Simon said: "One of the positives over the last few months has been the enthusiasm to reimagine spaces in our city and to do things differently.
"We need to grasp the chance to build on this as part of the city's recovery and I want local people to be at the heart of that.
"They know best the challenges and opportunities where they live and Crowdfund Liverpool gives them a much stronger voice in shaping those places, putting them and their ideas in the driving seat to help build more resilient and connected communities."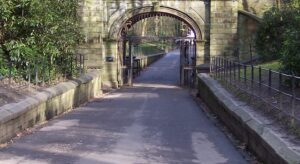 £50,000 is being allocated in total for these projects via the platform Spacehive.
Spacehive is a specialist funding platform that allows businesses, councils and foundations to bring community spaces to life.
Twenty projects involving more than 800 residents have been launched in Liverpool since the initiative began.
One project that benefited from the funding was Liverpool Lighthouse.
The group received a grant to bring a new cinema to Anfield as part of their plan to regenerate North Liverpool.
Lighthouse Venue Manager, Sarah Jones, said: "Words cannot describe how grateful we are to receive a £10,000 pledge to help make this dream of ours a reality.
"Particularly during these times, we all really need something to look forward to, and by receiving this amazing funding it puts us one step closer to bringing film back to our disadvantaged area."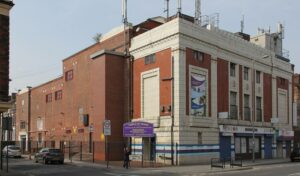 Liverpool's Cabinet Member for Communities and Partnerships, Councillor Liz Parsons, said:
"I'm calling on companies and foundations that love Liverpool to join us in offering support for the ideas that are proposed- whether that be funding or in-kind support.
"The more people that get involved and work in partnership, we can make this a real success and we can create even more amazing places together."
The deadline to submit ideas is Wednesday 21 April 2021.
To get started, visit Spacehive's website here and create a dedicated project page.
Featured image by Graham Robson.